Aussie breakfast DJ sensation Jonathan Coleman, heavyweight half of the successful Russ and Jono duo, today revealed a sordid sexual past as a sex slave in a North London massage parlour called 'The Soft Touch'. The revelation came after pictures of the hunky DJ in action were printed EXCLUSIVELY by the News Of The Screws last Sunday causing a storm of outrage in newsrooms up and down the country.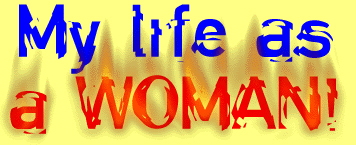 At last, after six months of extensive investigation by star undercover reporter Suzzie Sleaze, the whole story behind these horrendous pictures is ready to be told as we prove beyond a shadow of a doubt that Coleman massaged over 25 top people – including MPs, Bishops and members of the Rambling Association – during an eight-month period as a woman in 1990.
Though at first Coleman denied the allegations the evidence gathered by our reporters – including signed statements, video footage, massage-oil samples and secret audio tapes recorded with microphones hidden inside bodily orifices – proved too much for him and he was forced to issue a statement through top showbiz lawyer Nick Schlong.
'At first this strange episode totally slipped Mr Coleman's mind. Now, thanks mainly to six months of intensive ego workshops and electric shock therapy at the Anneka Rice Clinic in Harlow, he now has a vague memory of something like this happening. Mr Coleman was suffering acute dislocation depression as a result of the trauma of hosting a BBCI morning quiz called Humdingerv which proved so traumatic to my client that he can even now not refer to the series in question by name. When you add this into the emotional strain of working on BBCI's Hit The Road and a series of failed media relationships with Annabel Giles and Dr Hilary, the result was cataclysmic. Mr Coleman deeply regrets what happened, particularly his choice of lingerie and wishes to assure fans he will stick to silk in future.'
Coleman's radio partner Russ Williams was too shocked to comment at the ?560,000 North London home he shares with his young Korean assistant Kim Sue Kim, though his manager Aaron Spielberg of Oi Van Inc was more forthcoming. 'Russ and Jono's relationship has only ever been a professional one. They don't see each other socially and my boy has never had any inkling of Jono's former life, apart from one time when Russ had a bad back and Jono whipped out his oil and fixed it, in a jiffy. At no time in the above matter did Jono offer nor Russ accept any so-called special services other than those you might expect between two radio colleagues in an enclosed studio. Russ is deeply upset by the whole thing – so much so in fact that he has contacted police with information relating to the theft of extra large sizes from a number of womenswear shops near the Virgin studios in London.'
Virgin supremo Richard Branson was unavailable for comment though an insider said that 'Richard actually quite likes the photos and didn't realise Jono had such nice legs when he hired him. Actually he's now thinking of using Jono to help launch a new top secret Virgin drink next year that's being developed especially for the transsexual market code named 'Blush'.
Last night as he left his London flat with a coat over his head the rotunder from down under refused to add to his lawyer's statement, though when asked if he was still a cross-dresser fumed 'Listen mate. If you had to get up at 4.30 every morning you'd be a f****ing cross dresser too.'